Religion is a topic that can quickly cause groups of people to disintegrate and bicker amongst each other. Nowadays, you can't turn on the TV or pick up a paper without seeing a news piece denigrating a religion. Spirituality, of any kind, seems to be under investigation, but one thing is certain: there is a spirituality in each of us, a powerful yearning for something deeper, to become one with the world around us.
Most of the time, this yearning manifests itself in love. Sometimes, this love is between people of different faiths. Sometimes, this love is between a religious person and a non-religious person. Other times, this love is between two non-religious people. Although the religions may vary, the powerful yearning is always the same. In addition to being a Jewish and same-sex wedding officiant, Rabbi Lebow is also a certified interfaith chaplain, so neither of you needs to be Jewish if you just want a non-sectarian service.
You can write your own service or Rabbi Lebow, with his years of experience, will help you construct one that fits your style. Rabbi Lebow understands that each couple is unique and deserves a service that reflects this magnificent uniqueness. A constant and thorough dialogue between you and Rabbi Lebow will result in a service that everyone can take pride in. Remember, this is YOUR special day and the service should reflect you and your partner through and through.
Civil and non-religious ceremonies are available. If you want your wedding service to just be spiritual without being religious, Rabbi Lebow is your man, as he is the premier interfaith wedding Rabbi in the Atlanta area. Civil ceremonies are also "short and sweet," if that is what you want. Contact him today for more information.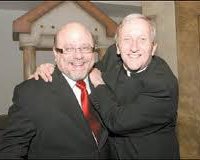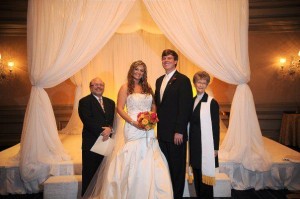 Save