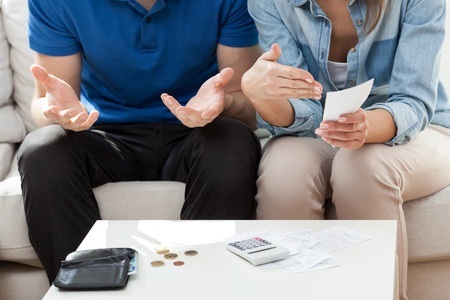 One thing many engaged couples should be doing is having the "money talk." Couples often avoid discussing money until after they married, which can quickly put a damper on the honeymoon phase.
Discussing finances prior to getting married is a vital part of having an honest and upfront marriage.
There are many questions to consider when getting married. Will you combine your finances? How will you budget for necessities such as rent, groceries, or car insurance? What if your spending habits are different? It can be overwhelming to think about how you'll manage your finances as a married couple, but we have some advice.
Wedding Gift Money
If you're fortunate enough to walk away from your wedding with a bit of money, after writing the "thank you" cards, you should decide how you want to spend that money. Does it go into a savings fund? If you have debt from the wedding, you might want to pay some of it down. But no matter what you decide to do, you should have a conversation about it.
Determine Your Goals
As a married couple, you likely have some finance driven goals such as saving up for a house or for starting a family. Starting and maintaining a healthy, open dialogue about finances can make a huge difference in the quality of your marriage. Money might be hard to talk about but it is a must-have conversation.  It is important to talk about how much you have, how much you want to save, and what your goals are as a couple that you need money to achieve.
Set a Budget
Setting a budget that you are both comfortable with is, a great way to stay on track with your spending. There are lots of mobile apps that can help you automatically track your spending on everything from groceries, to a morning coffee, to a date night.  You should also include "fun money" into your budget. Everyone needs some spending money in order to go out with friends, splurge on a new shirt, or purchase that watch you've been wanting.
We really encourage couples to talk about money as soon as possible and get on the same page with one another. Married couples have a major financial advantage: you have a teammate to help you manage your finances and you can keep one another on track.
If you're getting married soon and need a wedding officiant for your Jewish or interfaith wedding, contact Rabbi Lebow.