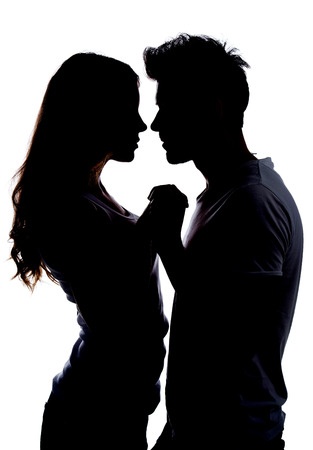 Contrary to what you might see on the news, love is everywhere nowadays. You log onto Facebook and you will see uplifting news of an old friend getting married. Uplifting might be the wrong choice of words – more disheartening depending on the friend or where you're at in life. When it comes to love, social media is a double-edged sword – some stories might lift your heart up to the stratosphere, others not so much.
Sometimes it feels you're either burning green with envy or drowning in the blues – it seems we cover most of the color wheel. We should not beat ourselves up over reports of love we see on the Internet; rather we should search for the silver lining. That true love is real, that you deserve it, that you should take this energy and windmill it into your wedding planning, because it is no wedding of your dreams if it has no strength to prop it up. Young couple Erica Harris and Arte Vann has that kind of energy and it will surely result in one heck of a wedding. Here's the interesting thing about this couple: They found love on Instagram.
Jon Livesey of the Mirror writes, "Erica Harris and Arte Vann opted for an Insta-wedding after spending a year exchanging messages, videos, love poems and songs on social media. […] Arte made the 2,755-mile journey across country from his home in New York to Ontario, California, where he was greeted by Erica. Moments after touching down and setting eyes on his true love in person for the first time, he got don [sic] on one knee and popped the question."
Erica said yes – that should be no surprise; if she said no, there would be no news story, just a heartbroken man who made a 3,000-mile journey into rejection. Many people might question the validity of their love, the realness of it; after all, they fell in love on Instagram. They weren't high school sweethearts. They didn't meet on a magical night in the summertime. They weren't best friends who suddenly realized they were in love. They were merely connected by cupid Wi-Fi and the story unfolds from there.
This young couple has ignored common sense, have tossed aside advice from friends, and have plunged heart first into a relationship. Love is something you can't put into a corner. In Erica's words, "You don't drag your feet with real love. You leap into that like there's no tomorrow, and that's what we're doing."
That energy is what makes for a great wedding, when a couple lets loose and lets their hearts move the way hearts should move. As a rabbi who has officiated many weddings over the years, I can attest to the fact that a positive energy is what separates an average ceremony from a truly great one. I wish Erica and Arte the best of luck!