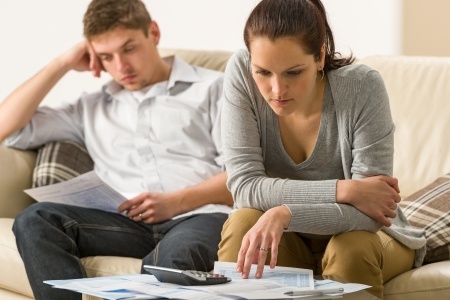 Your wedding day is one of the most important days of your life and most couples plan accordingly. Choosing a budget for the wedding always comes with a lot of advice from planners, friends, family, and anyone you're showing rings too. But there's a lot of false information out there so we put together a few urban myths regarding cutting wedding costs to take into account before planning your day.
One of the most pervasive myths is that Friday receptions cost less than Saturday receptions. This probably comes from venues offering specials like a minimum budget of $10,000 on Friday versus $15,000 for Saturday nights. However, take into account how many guests you're planning on inviting. If the cost of food and beverages is about $100 a head, inviting 150 guests will cost you as much both nights. For real budgeters, hosting a brunch or lunch reception is much more cost effective than dinners for everyone.
Backyard weddings and weddings in public park's offer a free venue. However, they don't include catering, restrooms, decorations, or seating for the ceremony. And that's just the tip of the iceberg. Many venues offer huge discounts and package deals, so be sure to crunch the numbers for everything, not just the space before making your decision.
Choosing groomsmen and bridesmaids can be a great way to get your guests involved in the wedding. However, the size of your wedding party drastically impacts the budget for the wedding. Remember that hair and makeup for each bridesmaid ups the price by at least $100. Small things like centerpieces and runners for the head table at the reception can also increase depending on how large your wedding party is.
In order to keep your budget for the wedding in order, use a free online wedding calculator. There are dozens to choose from to keep yourself on track. And for an officiant that perfectly marries professionalism and that personal touch, contact Atlanta Jewish & Interfaith Weddings today!
Source: http://www.huffingtonpost.com/tracie-domino/everything-you-ever-knew-_b_6320790.html