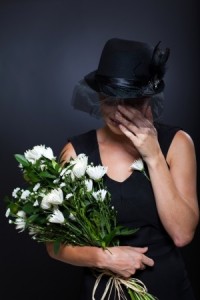 In addition to officiating weddings, we also offer traditional Jewish funeral services. And while we can take care of everything in regards to the service itself, we understand that coping with a loss can be a difficult experience, especially when a close friend or family member is the one who passed. Fortunately, there are several things you can do that can help you cope with grief, and although there is no easy fix, there are ways to make this trying time a little bit less difficult.
One of the most important things you should do is ask for help and support. This is especially true if you've lost someone very close to you who not many members of your family or friends knew. So while they may not be grieving with you, they can at least be there to comfort you and take care of you. Of course, there are other places to turn to besides just your loved ones. You can also rely on your faith, join a support group, and even seek help from a grief counselor.
Taking care of yourself is also an important step to take when it comes to dealing with a heavy loss. While you may not feel like eating or doing much of anything at all, it's important to stay healthy and as positive as possible. You shouldn't let anyone tell you how to feel, and you should actively look for ways to express your feelings, perhaps even turning to a creative outlet.
Finally, it's important to understand that grief may never go away completely. You will always miss the loved one who has passed, but eventually you will be able to turn it into a positive thing by remembering the memories you had and finding ways to honor the time the time you spent together.