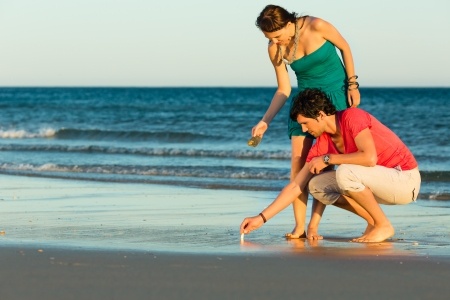 It seems like we were just coming up with our resolutions for 2016 and for those of us unlucky in love or battling severe loneliness, the resolution process was a simple one: Find love by any means necessary. Well, while that is certainly a worthwhile resolution, our dedication to changing ourselves will be facing a difficult challenge in the coming weeks, especially if it involves finding love.
Yes – I am talking about Valentine's Day, which will be here before we know it. Despite the pressure that you should not be alone on such a magnanimous day, you should be a bit pickier at who you decide to date and let into your life. This is sound advice no matter what time of the year, but quite more pertinent on the day of candy grams and flowers. Thankfully, that is the purpose of dating apps, to help thin the herd. Gareth Rubin of The Guardian believes so.
He writes, "New year, new love life. It's a resolution that hundreds of thousands will make this month and January 2016 is expected to see the highest ever number of sign-ups to dating apps. But this year the apps are going in a new direction – instead of spreading the net as widely as possible, the new ones are all about keeping out "undesirable" people."
That language might seem a little too harsh; using a term like undesirable, but it makes sense. After all, why waste time with someone who could never possibly receive admin access to the login of your heart? You want someone you feel you can immediately build something great with and although that might sound unrealistic, we should aim for the skies when it concerns matters of the heart, not roll around in the dirt.
To accomplish this, dating apps are now more selective than ever before. Apps like The League or Britain's The Inner Circle are bringing together communities of high-achievers and ambitions trailblazers. These apps hope to connect lovers on things such as academic achievements or employment history. Regardless of what how you feel about dating apps, there is one is just for you – and when you do find love, look to Atlanta Jewish & Interfaith Weddings to help you progress to the next step in your story.