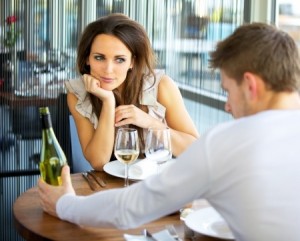 As a society, especially in America, we have made massive strides in love equality, meaning that all people have an opportunity at finding and holding onto love. This is a beautiful thing and something that fills Atlanta Jewish & Interfaith Weddings with hope. However, with so many "love" options out there and as more news stories populate the countries of static in our homes, it is clear to me that many people will be even more focused on the idea of finding the "love" of his or her life and when they don't or are having trouble doing so? Well, that's when depression begins to seep in. There's just so much pressure nowadays to have our heart cradled by the heart of another. Sometimes this can be terrifying, as pointed out in this Elite Daily article.
Sarah Heath writes, "It seems so many of us are terrified of not finding love, or, not finding love "while there is still time." Where does this fear of not finding love, marriage or "the one" come from? Does it come from a natural desire to find people to share our lives with? Or is it because we have been conditioned to believe finding those special people is a part of the process of life? In my opinion, it's a bit of both."
There are definitely two things at work here. Obviously, we have a natural desire to find people to share our lives with but on the flipside, we are inundated by stories of love, whether on the silver screen or that sometimes-abyss of Facebook. How else are we supposed to feel? Maybe, just maybe, as that Elite Daily article points out, we're supposed to enjoy the journey and not feel bogged down by the pressure. Easier said than done, but something worth thinking about.