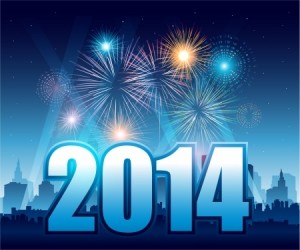 Many of the resolutions we make every year as January approaches tend to focus around our relationships and emotions. Many people want to be in one, or improve the one they're in, or work on themselves until they feel ready for one. All over the world, people are seeking more honest and genuine expressions of love that people have sought to repress in the past.
In Pasadena, CA, the Rose Parade will be kicking off the 2014 year with a display of pure love with one of the world's largest televised same-sex marriages. One of the floats in the parade, sponsored by the AIDS Healthcare Foundation, will hold a marriage at 9:30 AM between two life partners. The couple, Danny Leclair and Aubrey Loots, have been together for 12 years.
The title of the AIDS Healthcare Foundation's float is "Living the Dream: Love Is the Best Protection," and it underscores what the organization feels is the main message of holding this televised ceremony. The organization is very proud of its work in promoting medical services and AIDS advocacy in America and the world beyond, and they see marriage as a big step in this process. In this article published by LATimes.com, a spokesman for the AIDS Healthcare Foundation mentioned that marriage among same-sex partners can reduce the spread of HIV and promote stable relationships among any group.
Of course, there has been some pushback, which sometimes happens with major public events like this. There have been social media initiatives among those who feel that the Rose Parade isn't a venue for this celebration. However, the response of the parade organizers has been especially heartwarming. Given the theme of this year's Rose Parade, "Dreams Come True," Ged Kenslea, the Foundation's spokesman, said that the wedding is the perfect realization of this theme, as people from the LGBT community all over the country can rejoice in a dream come true.
Here in Atlanta, dreams are coming true every day for same-sex and interfaith couples. When you need someone to officiate your wedding, call Rabbi Lebow at Atlanta Jewish & Interfaith Weddings. He brings a professional demeanor and a sense of fun to every ceremony.