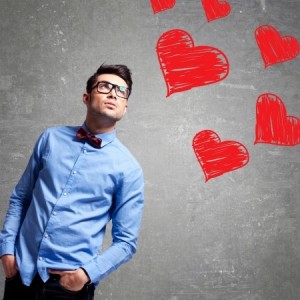 Now that we're in November, it means that we're recklessly immersed in the holiday season. Sure, Halloween is a "holiday," but it's not one that stresses us out until we're skin and bones, so that it feels like we're floating through our days, from room to room, home to home, halfhearted astronauts out of orbit. We're not necessarily sure who we are as people this time of the year and since the whole idea of family and friends looms over our heads like a thick London fog these days, it can be rough if you're single. It's almost like the world is out to get you, ready at a moment's notice to remind you that you're alone, that what the heck will you be doing for Thanksgiving, Christmas, and New Year's Eve? Such questions are almost too dizzying!
At Atlanta Jewish & Interfaith Weddings, I have seen it all and given my experience helping couples get married and officiating their weddings, I can safely say I know a thing or two about love and how to cope if you're feeling empty on the inside, that there's no one out there ready to complete you, to glue your puzzle pieces together so you form a perfect picture. Here's what you shouldn't do during the holiday season: force yourself into a relationship because that never ends well, for both you and your partner. Love, the love that matters, should never erupt out of desperation, but rather it should come about through positivity and mutual understanding. Don't think of this season as being torture on your heart, but rather think of it as a challenge to persevere and show the strength of your character.

The heart is a lot stronger than the stomach when you're hungry; its growls are subtler, quieter. Since they are quieter, it means that you shouldn't do anything rash. You need to take your time, despite all the holiday cheer going on around you. Hold out for the one that will truly shake you in your boots. Don't settle. It's one of the worst things you can do this holiday season. Believe me; you're not alone in feeling, well, alone. You're definitely not the only one that's single this time of the year. You have more in common with everyone around you than you think! Isn't that something you can truly believe in during the holidays?