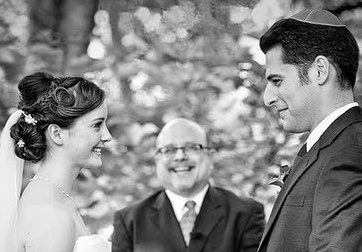 A couple's wedding day all too often becomes a source of stress, especially in the days leading up to the wedding, and especially for couples who are trying to accommodate large numbers of friends and family members. It's important to remember, however, that the real focus of this day is the bride and groom and the celebration of their love for each other.
In some cases, couples have gone to some extremes in order to tie the knot clandestinely, allowing them to focus their attentions on a much smaller ceremony. As this article published by CBS Boston reports, surprise weddings have been a way for couples to dive right into the ceremony, getting rid of any chance that cold feet may develop.
For these ceremonies, the couple must do a great deal of planning in order to make sure that the surprise goes off without a hitch. In many situations, a group of people must be brought together at a specific place and time. It's not until the bride and groom start walking in that many are aware that a wedding will take place. However, surprising guests in this manner allows a couple to spontaneously celebrate their love and focus on far fewer aspects of the event than weddings with many attendees and a large reception afterwards.
In very few cases, the surprise is taken even one step further and a fiancé is kept in the dark as to what's going on. This may be something that only the bravest may want to attempt, or those who are sure that their significant other will appreciate the gesture. However, as the above article discusses, this can also become a romantic gesture which a bride or groom will remember for years to come.
Here at Atlanta Jewish & Interfaith Weddings, we're interested in helping couples express their love for each other in the way that suits them best. Rabbi Lebow can help you celebrate your wedding, no matter if you're looking for a ceremony with a lot of fanfare or a simple program. Call us today to discuss the possible dates for your nuptials.