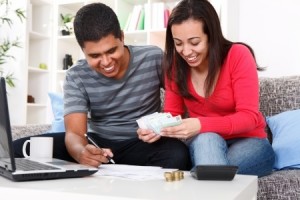 When your wedding day finally arrives, it is likely that you will be a little nervous, but that feeling will hopefully be overshadowed by your joy and excitement, not to mention the love you have for your partner. Most brides and grooms instead find that the planning process itself is where all the stress is, rather than the event itself. Fortunately, there are quite a few things you can do to reduce your wedding planning stress, and we're here to give you some suggestions.
Before meeting with any potential vendors, make sure you do your research! There's nothing more than booking time out of your day to meet with a vendor who won't end up working out. Of course, you may speak with a few vendors that you decide to turn down, but don't stress yourself out by meeting dozens of people in person. Check out testimonials, trade a few emails or phone calls, and wait until you're pretty sure you've found the right person before moving forward.
One of the main sources of stress throughout the planning process is how much money you will be spending. You can make things easier by setting a budget at the beginning, and then finding locations and vendors that will work within your range. Don't waste money on something you think will be great without shopping around. You may be able to find similar decorations, dresses, etc. for a far lower price point with a little research.
Finally, don't be afraid to ask for help. Every couple should put in equal work, because the wedding is about both of you. But your friends and family members are also there if you need anything. Of course, we realize you want to plan most aspects of the day without any input, but you can still reach out to loved ones in a pinch if you need something taken care of that you know they can handle.
Take advantage of these tips and try to enjoy the planning process almost as much as the wedding itself!